Oregon Stalking Order
Prosecution lawyers
Experienced lawyers can help you win your Oregon stalking order case.
How Keeping An Oregon Stalking Order Works:
1. Meet And Explain
Get the facts.
The foundation of an excellent stalking order prosecution starts with a 1:1 meeting with the client to get the full background of your circumstance.
2. Investigate and Prepare
Preparation is everything.
With so much at stake, preparation is critical to successfully winning and keeping an Oregon stalking order. A review of relevant email, voicemail, text messages, or even video clips or other records can make the difference between success and failure.
3. Present At Hearing
Show the right evidence for the case.
No shortcuts. We process and prepare the facts of your case in light of Oregon law and statutory requirements. We then provide legal memoranda for the court to explain your individually-tailored facts and support with admissible evidence. Combining your facts with Oregon law is how cases are won.
---
---
- You may only have days to prepare -
Once a party is served, you may have only days from service to prepare for a hearing.
Call Now - (503) 446-1510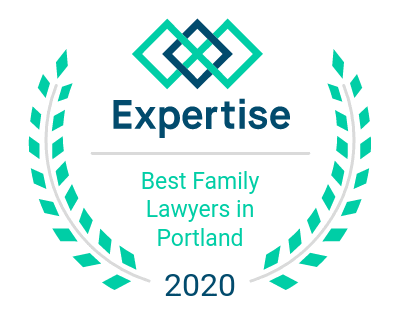 Experience counts when it comes to Oregon family law, Oregon divorce, criminal defense, or even Oregon stalking orders and restraining orders. Adam J. Brittle has been in court hundreds of times, and is even among the rare Oregon lawyers to have successfully argued before the Oregon Court of Appeals and Oregon Supreme Court. Don't entrust your case to inexperience.
Creative Legal Solutions
Problem Solvers
Highly Efficient
Transparent Billing
Extensive Courtroom Experience
Excellent Results
Interested in representation? Send an Email
Adam [and his firm] were the best lawyers I could have ever asked for. They knew how to deal with the "bully" I was trying to get away from. Their confidence, professionalism, and caring for my situation exceeded all of my expectations. It's been 8 years since my case was finalized, and I still think about how wonderful they were. I highly recommend him!
We owe a debt of gratitude to Adam Brittle! Recently I faced a situation regarding property damage to a vehicle that looked like it might need litigation to resolve... We decided to go ahead and pursue a legal resolution to the dispute, and we were so impressed with Adam's handling of our case. In spite of his busy schedule, he moved forward with our case immediately.... We won the case and received a very satisfactory settlement, thanks entirely to Adam's professional expertise. Thank you, Adam!
I was going to represent myself, mistake! I filed for a continuance when the first hearing date arrived. I knew then, I would need legal assistance. I contacted Adam Brittle, when I found out he represents victims of crime. In less then an hour in the court room Adam was able to get me a fair settlement.I will be paid back in two years and finally have the justice I was seeking.
Adam is absolutely THE BEST! The lawyers there are professional, brilliant, proactive, consistent, and compassionate. They are genuine people who are very good at what they do. My divorce and custody issues were navigated as smoothly as possible with their expertise. I was reassured throughout the process with their prompt attention, honest answers, and care.
brittle.law LLC is a Portland, Oregon law firm with Stalking Order lawyers committed to removing the costly overhead of bloated traditional law firms.
Our mission is to consistently provide prompt and informed guidance to our clients. Details matter to you, so they matter to us.
In all practice areas, our focus is providing top-quality legal services in the most streamlined, organized, and efficient manner possible to our clients. From our legal consultations to our Stalking Order trial preparation, you can expect quality and efficiency.
Common Questions About Oregon Stalking Orders:
Oregon Stalking Orders provide a means of getting court-ordered distance between a person and their alleged abuser. Oregon stalking order law is complex, and the unique facts of your case should be discussed with an an experienced Oregon stalking order lawyer.
Oregon Restraining Order Basics (9)
What is an Oregon Restraining Order?
An Oregon Restraining Order, sometimes called a "FAPA order" (or Family Abuse Prevention Act restraining order is a civil order that provides protection from abuse or injury from a family or member of a household.
What does it mean that a restraining order is "civil"?
There are two primary areas of law: civil and criminal. Criminal matters are generally handled by the state or a municipality, and deal with prosecuting crimes which can result in punishment including jail. A restraining order is not seeking jail time, and getting one does not create a crime. However, if a person violates the civil restraining order, they may be sent to jail for the violation. Restraining orders in Oregon take place under the "civil law" system. In fact, even though a person can go to jail for violating a restraining order, this is because it is contempt of court to violate a court order, but not a crime.
What is criminal law?
In Oregon, "criminal law" refers to the system that addresses cases that involve violations of criminal law. This includes crimes like burglary, assault, murder, DUII, etc. Criminal cases are handled by the a municipality (city), state, or the federal government. The prosecutor (or district attorney) makes the decision whether to prosecute a crime. It is the government who brings the case against the violator, not the victim of the crime.
While it is possible that a victim of crime does not want to cooperate with the cases (sometimes called "pressing charges"), the district might decide to drop the criminal charges. This is not necessarily true. The prosecutor can also continue to prosecute over the objection of the victim and could even issue a subpoena (a court order) to force a victim to testify at the trial. In a criminal case, the prosecutor represents the interests of the government, not the victim specifically.
What qualifies as domestic abuse in Oregon?
"Domestic abuse" is defined by Oregon law. Generally, the law states that it is abuse when a family or household member:
Attempts to hurt you physically;
Actually hurts you physically (intentionally, recklessly or knowingly);
Intimidates or makes you afraid of serious physical injury (intentionally, recklessly or knowingly); OR
Makes you have sex against your will by force, or threat of force.
Family or household member" means any of the following:
An adult related by blood, marriage or adoption;
Someone you are living with or have lived with in the past;
Someone you have been in a sexually intimate relationship with, within two years immediately preceding the filing of a restraining order petition under; OR
Someone with whom you have a child.
See: O.R.S. § 107.705(1), O.R.S. § 107.705(4)
How long does it take for a restraining order to take effect?
After a judge signs an Oregon restraining order, the protective order does not actually go into effect until the other party (the "Respondent") is served. In Oregon, the sheriff will usually try to get this done immediately.
Once the other party physically receives the paperwork (been served), they are immediately restrained by the terms of the signed order. Note that sometimes difficulties finding the Respondent to serve them will result in a delay in getting the restraining order into effect.
How much does it cost to get a restraining order?
In Oregon, restraining orders themselves cost nothing to file, and the sheriff will serve them on the other party without cost to you. Should you choose for some reason to use a private process server instead of law enforcement to serve papers on the other party, that company or person will charge a fee like any other business.
How long do restraining orders last in Oregon?
An Oregon restraining order lasts for one year from the date the judge originally signed it, or until it is dismissed by a judge (either after a hearing or by the Petitioner).
An Oregon restraining order can be renewed each year if it is found by the Court that a danger of abuse still exists. Note that renewal paperwork must be filed before the expiration of the existing order.
What is a FAPA order in Oregon?
In Oregon, the Family Abuse Prevention Act (FAPA) provides for a means to have the court issue an order of protection against abuse for certain parties within a family setting. This is also referred to as a "restraining order", and it generally prohibits the person who is the subject of the order (the "respondent") from taking certain actions against the person obtaining the protective order (the "petitioner").
Do restraining orders show up on a background check?
It's difficult to say. In Oregon, restraining orders (sometimes called FAPA orders) are civil matters, not criminal. If the background check was only for criminal matters, it presumably would not come up. However, a civil restraining order is still part of the public court record. A background check which looks for court actions in general, not just criminal matters, would likely reveal a restraining order. Generally you should assume that if it's part of the public record, it can be discovered.
Oregon Restraining Order Hearings (1)
Will there always be a hearing for an Oregon restraining order?
When the respondent (the person restrained) receives their copy of the restraining order papers and knows about your petition, they are considered to have been "served." They then have 30 days to request a hearing, which must be held within 21 days of that request, or 5 day if parenting time is impacted. The court will let the parties know when or if is a hearing scheduled.
Note that if a respondent does not request a hearing within 30 days, the temporary restraining order becomes "permanent" (which actually only lasts one year unless it is renewed). For a respondent, not requesting a hearing has the sam result as going to a hearing and losing: the restraining order lasts for a year unless modified earlier.
Who Can Get Oregon Restraining Orders (0)
Steps for getting an Oregon Restraining Order (4)
Step 1: Go to the court in the county where you live, where the abuse occurred, or where the other party lives.
Find the family law court clerk and request a petition for a restraining order. The form you will need is called "Petition for Restraining Order to Prevent Abuse (Family Abuse Prevention Act)."
Step 2: Fill out the Petition for Restraining Order to Prevent Abuse (Family Abuse Prevention Act) completely.
As the the person filing the Petition, you are called the "petitioner." The person you are alleging abuse against against (the abuser) is the "respondent."
Carefully read each of the questions, and provide details whenever possible. Court clerks are generally available to answer procedural questions, but cannot give legal advice. Sometimes victim advocates are also available to assist in filling out the Petition.
Remember that the Petition is a sworn statement that will be notarized. It is absolutely critical to be honest with your answers, as intentionally giving false or misleading information under oath can have myriad consequences.
Step 3: You will be instructed by the court where and when to go the review of your Petition with a judge.
Each Oregon county has a slightly different procedure for having restraining orders evaluated, but in each there will be a mechanism for having a judge review your Petition. This generally happens the same day as you file the petition if you arrive in court early enough in the day. The judge may have questions for you about the allegations in your Petition. After reviewing the paperwork and hearing any answers you have given, the court will decide whether to issue a temporary restraining order.
If the judge signs a temporary restraining order, it will be forwarded to the county sheriff to be served on the the other party (the "respondent"). At that time you should be give copies of all the paperwork. Remember that there is no protection in place until the other party has been served.
Step 4: "Service of Process."
"Service of Process" is the act of having certified copies of the documents physically given to the respondent. An Oregon restraining order is legal as soon as the court signs it. However, it cannot be enforced by the police until the respondent has been served a copy of the documents.
The county sheriff is responsible for serving the respondent. You may have the order served by another private party or private process serving company. If you have somebody besides the sheriff serve the documents, the person who serves it will need to fill out sworn statement of service that will need to be filed with the court. Ask the court clerk if you choose to not have the sheriff serve the papers. Note: You cannot serve the respondent yourself.
Our Office
Office Address:
519 SW Park Ave Ste 503
Portland, Oregon 97205-3206
Mailing Address:
PO Box 80889
Portland, Oregon 97280-1889
Phone: (503) 446-1510
Fax: (503) 446-1571
Email: info (at) brittle.law