Oregon Restraining Order
Prosecution lawyers
Experienced lawyers can help you win an Oregon restraining order.
How Keeping An Oregon Restraining Order Works:
1. Meet And Explain
Get the facts.
The foundation of an excellent restraining order prosecution starts with a 1:1 meeting with the client to get the full background of your circumstance.
2. Investigate and Prepare
Preparation is everything.
With so much at stake, preparation is critical to successfully winning and keeping an Oregon restraining order. A review of relevant email, voicemail, text messages, or even video clips or other records can make the difference between success and failure.
3. Present At Hearing
Show the right evidence for the case.
No shortcuts. We process and prepare the facts of your case in light of Oregon law and statutory requirements. We then provide legal memoranda for the court to explain your individually-tailored facts and support with admissible evidence. Combining your facts with Oregon law is how cases are won.
---
---
- Hearings Can Come Fast -
Once the other party is served served, a hearing can take place within 5 days if children are involved, or 21 days otherwise. The sooner our Oregon restraining order attorneys can start working the case, the more options we have to keep it in place.
Don't Wait. Call.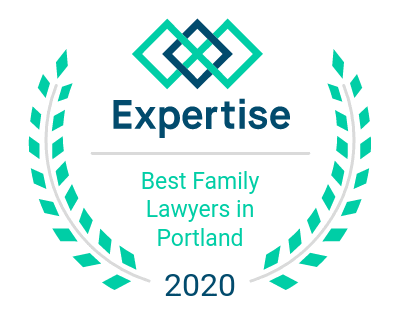 Experience counts when it comes to Oregon family law, Oregon divorce, criminal defense, or even Oregon stalking orders and restraining orders. Adam J. Brittle has been in court hundreds of times, and is even among the rare Oregon lawyers to have successfully argued before the Oregon Court of Appeals and Oregon Supreme Court. Don't entrust your case to inexperience.
Creative Legal Solutions
Problem Solvers
Highly Efficient
Transparent Billing
Extensive Courtroom Experience
Excellent Results
Interested in representation? Send an Email
Adam [and his firm] were the best lawyers I could have ever asked for. They knew how to deal with the "bully" I was trying to get away from. Their confidence, professionalism, and caring for my situation exceeded all of my expectations. It's been 8 years since my case was finalized, and I still think about how wonderful they were. I highly recommend him!
We owe a debt of gratitude to Adam Brittle! Recently I faced a situation regarding property damage to a vehicle that looked like it might need litigation to resolve... We decided to go ahead and pursue a legal resolution to the dispute, and we were so impressed with Adam's handling of our case. In spite of his busy schedule, he moved forward with our case immediately.... We won the case and received a very satisfactory settlement, thanks entirely to Adam's professional expertise. Thank you, Adam!
I was going to represent myself, mistake! I filed for a continuance when the first hearing date arrived. I knew then, I would need legal assistance. I contacted Adam Brittle, when I found out he represents victims of crime. In less then an hour in the court room Adam was able to get me a fair settlement.I will be paid back in two years and finally have the justice I was seeking.
Adam is absolutely THE BEST! The lawyers there are professional, brilliant, proactive, consistent, and compassionate. They are genuine people who are very good at what they do. My divorce and custody issues were navigated as smoothly as possible with their expertise. I was reassured throughout the process with their prompt attention, honest answers, and care.
brittle.law LLC is a Portland, Oregon law firm with top Restraining Order attorneys committed to removing the costly overhead of bloated traditional law firms.
Our mission is to consistently provide prompt and informed guidance to our clients. Details matter to you, so they matter to us.
In all practice areas, our focus is providing top-quality legal services in the most streamlined, organized, and efficient manner possible to our clients. From our legal consultations to our Restraining Order trial preparation, you can expect quality and efficiency.
Our Office
Office Address:
519 SW Park Ave Ste 503
Portland, Oregon 97205-3206
Mailing Address:
PO Box 80889
Portland, Oregon 97280-1889
Phone: (503) 446-1510
Fax: (503) 446-1571
Email: info (at) brittle.law